This Blog Suddenly Gets Prettier
Before leaving for a tennis and lifting session tonight, I just wanted to show Frank Turk what a real woman looks like. You see, he's been giving me all sorts of flak for considering a 1960's Barbara Feldon my Babealicious Babe of Babe-acity.

And who can resist a mod hairdo on a woman in a trenchcoat?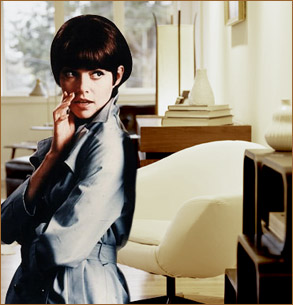 By the way, one of the people in the crack Pedantic Protestant Photo Division happened to catch Frank attempting to blog:
No wonder he's so often confused!